Puzzles
Street of Dreams Memory Game
This memory game is a word-association game that is scientifically designed to improve memory, focus, and more. Click on the image of the game's starting page below, and the game will open in a new window. The instructions for the game will open when you click "Play a Game."
Note: When the new window initially opens, you will see a screen image of a game called World Explorers, then a screen image of Fit Brains, and then the Street of Dreams game. You don't need to click any of these screens; they will cycle through automatically.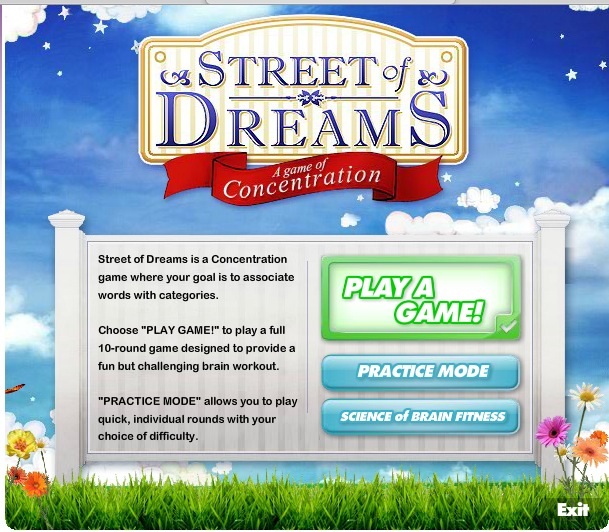 ---
Jigsaw Puzzles
To solve the following jigsaw puzzles, click the arrow at the bottom left of each puzzle image. The puzzle will open in a new window.
Jigsaw Puzzle 1
Jigsaw Puzzle 2
Jigsaw Puzzle 3
Jigsaw Puzzle 4